This pizza keeps for at least 2-3 days in the fridge and reheats great in the microwave. When you're in the process of baking it, make an extra crust or two and put in the freezer. Put parchment paper in between the crusts if you're making more than one. Whenever you're in the mood for pizza, just grab a crust, top it with whatever is in your fridge and bake it off. Voila! Dinner in no time!
Ingredients
Crust
Topping
For serving
2 oz. (1 cup) leafy greens
¼ cup olive oil
salt and ground black pepper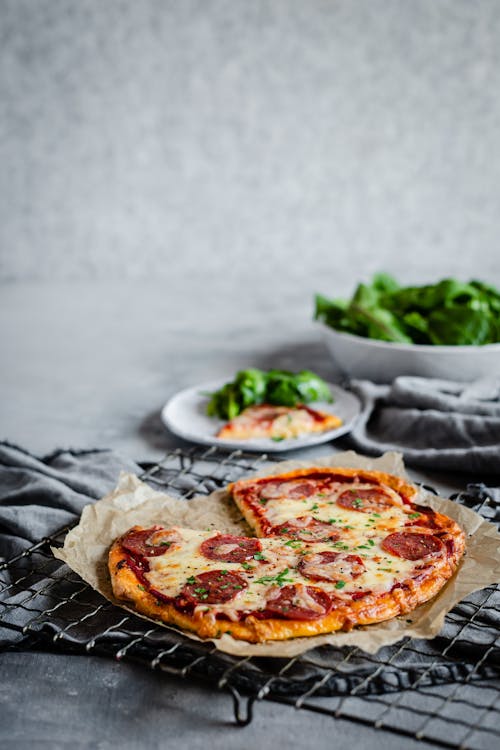 Instructions
Preheat the oven to 400°F (200°C).
Start by making the crust. Crack eggs into a medium-sized bowl and add shredded cheese. Give it a good stir to combine.
Use a spatula to spread the cheese and egg batter on a baking sheet lined with parchment paper. You can form two round circles or just make one large rectangular pizza. Bake in the oven for 15 minutes until the pizza crust turns golden. Remove and let cool for a minute or two.
Increase the oven temperature to 450°F (225°C).
Spread tomato sauce on the crust and sprinkle oregano on top. Top with cheese and place the pepperoni and olives on top.
Bake for another 5-10 minutes or until the pizza has turned a golden brown color.
Serve with a fresh salad on the side.