KETO BANANA BREAD, LOW CARB SUGAR FREE
Moist and super simple to make: this sugar free banana bread is perfect for breakfast or as an afternoon snack. At 4.4g net carbs per slice, it is suitable for low carb diets. Gluten free and grain free.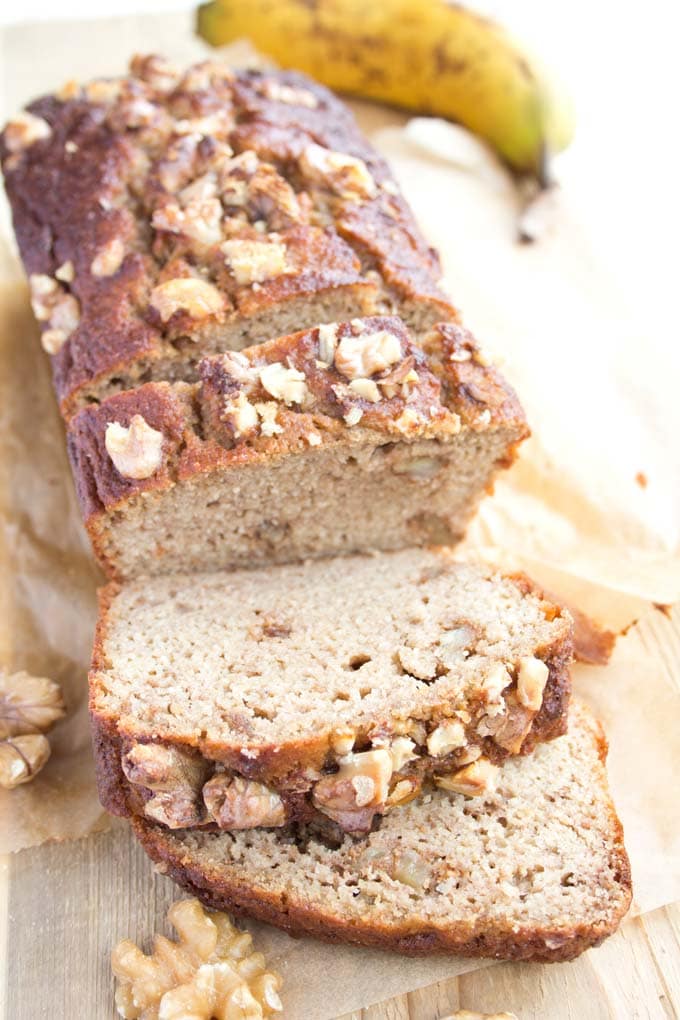 There's lots of people around who will tell you bananas are "not allowed" when you're eating low carb. Here's what I think: A banana is high in sugar and carbs. But if you're choosing your recipe wisely, you can enjoy all the banana taste without actually letting your blood sugar rocket sky-high.
Most low carb banana bread recipes use banana flavouring instead of a real banana. This obviously keeps the carb count really low. But I think you'll never get close to the taste of a REAL banana with extracts, not to mention the wonderful moist texture of a legit banana bread.
Bananas have a very intense flavour. 1/2 a cup of mashed banana – that's one large banana or 2 small ones – is enough to create a bread that's low in carbs and low in sugars. This keto banana bread contains 1/8 of a banana (I'd say that is about 1 bite) and 4.4 grams of net carbs per slice.
HOW TO MAKE KETO BANANA BREAD – STEP BY STEP: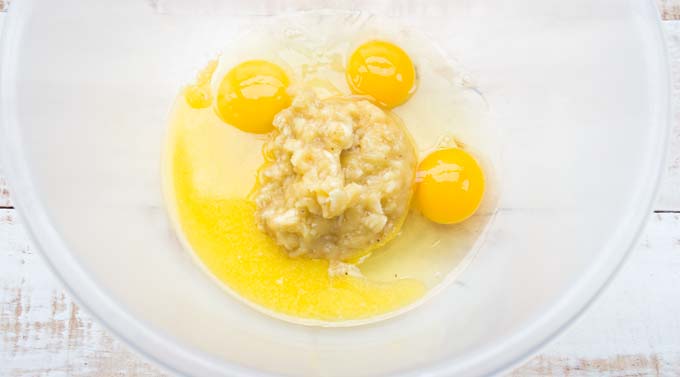 1.) Put the eggs, mashed banana and melted butter in a bowl. Blend until smooth and frothy with an electric
TIP: It is ABSOLUTELY ESSENTIAL to use an overripe banana in this recipe. It should have lingered in your fruit basket forever and have brown specks on the skin.
2.) Stir together the dry ingredients – almond flour, erythritol, cinnamon and baking powder – in a separate bowl. Then add to the egg mix.
I used golden erythritol in the images, which is a brown sugar replacement. But any granulated sweetener will work.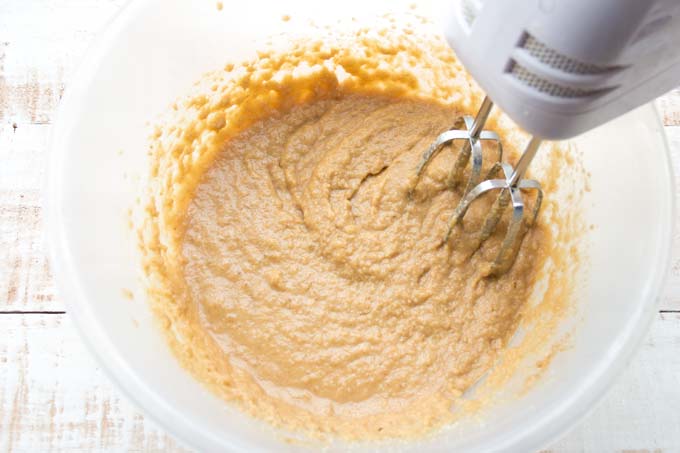 3.) Blend!
4.) Last, stir in the crushed walnuts, keeping some back for decorating.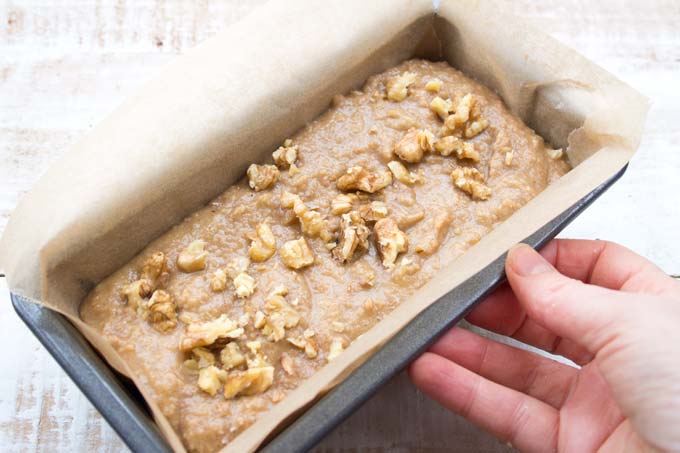 5.) Fill into a bread tin lined with parchment paper and bake for 40 minutes.
Tip: Check after 30 minutes to see if the banana bread is browned already. If so, cover loosely with aluminium foil for the last 10 minutes to prevent burning. (I covered my bread at minute 35 and found that it was browned a little much for my liking.)
Thank you guys for reading my keto recipe. Please like and subscribe to my Blog.